Cedar weatherboards or cladding can be a great feature on your home. Not only does it add a point of difference, but they also have beneficial acoustic and thermodynamic properties. However, if not properly cared for the Cedar will deteriorate and will not add to the appearance and value of your property.
So, what timber treatments do we recommend for protecting your Cedar timber?
First of all, what we don't recommend are urethanes, the thicker film forming treatments, or paint. These tend to crack and peel. They can be difficult to maintain or remove when they break down.
Additionally, we don't recommend wood oil or stain treatments that haven't been tried and tested in New Zealand conditions, or come with amazing low or no maintenance claims. The adage "If it sounds too good to be true…" is a good guiding principle.
What type of product can be used will depend on what has been previously used on your Cedar and some practical and environmental factors.
Wood Oils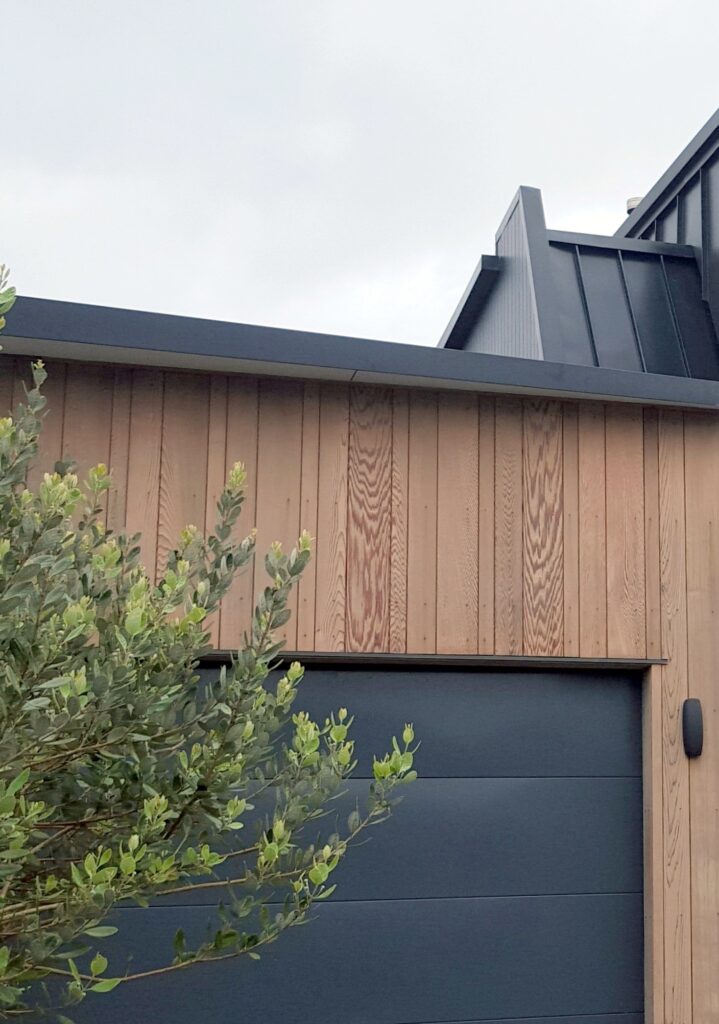 Whenever possible we recommend using a wood oil, such as Dryden WoodOil or Resene's Wood-X. Wood oil is a good choice due to its ease of application, the way that it replenishes the natural oils in the timber, adds anti-fungal properties, is not film forming, and that it only requires 1 coat for each re-treatment. This means that maintenance is easier and less costly. Both come in a range of colours.
We don't recommend the use of Linseed or other 'natural' oils that don't have the necessary anti-fungal or stabilising elements to provide protection to the timber.
Timber Stains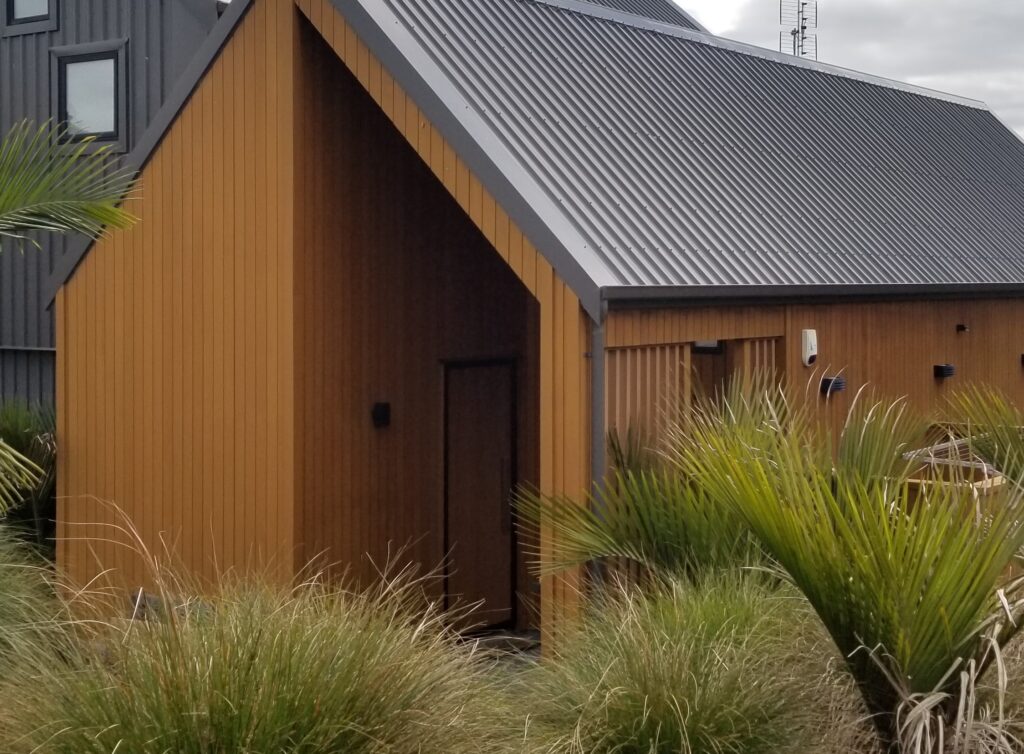 For timber stains we recommend the main time-tested brands such as Wattyl Forestwood, Cabot's Deck and Exterior Stain, Dryden WoodMaster, and Resene Woodsman.  Both oil (solvent) based or waterborne (Aqua) stains provide good protection.
The choice of which timber stain to use will depend on what has been used before, the condition of the Cedar cladding, and some environmental considerations.
Since stains are 'film forming,' after repeated applications you may get a build-up of product that will become more opaque as time progresses and may develop a glossy surface.
Retreatment times
Each product will have its own recommended re-application or retreatment time.
Wood oils should have a "top up" maintenance re-oil within 12 months of the initial application.  After that, re-treatments would be between 3-5 years in most cases.
Some stains require "re-treatment after every two summers" and it is important to follow through with that after the initial application.  However, in general we see that as time progresses the re-treatment regime might extend to every 3-5 years depending on the exposure of the cladding to the elements.
Learn more about the differences between Cedar timber stains and Cedar wood oils in the post Oiling Verses Staining on our website.
Programmed Maintenance
After you have chosen the right product to use to protect the Cedar the next step is to ensure that it is properly maintained.  See our Cedar Cladding Maintenance Program for more information on the best way to look after the Cedar on your home.
If you are not sure about any of these matters, contact us for some advice.
If you are a new owner of a Cedar home  you can learn what you can do to maintain the Cedar on your home by reading our article What You Need to Know about Caring for the Cedar on Your New Home.