If you have moved into new home you no doubt expect that it is going to be low or almost no maintenance for many years. However, all things, even those that are new, require some form of maintenance or servicing to keep the running well and looking great. We clean and polish our new shoes, we get our new car serviced, we vacuum our new carpet.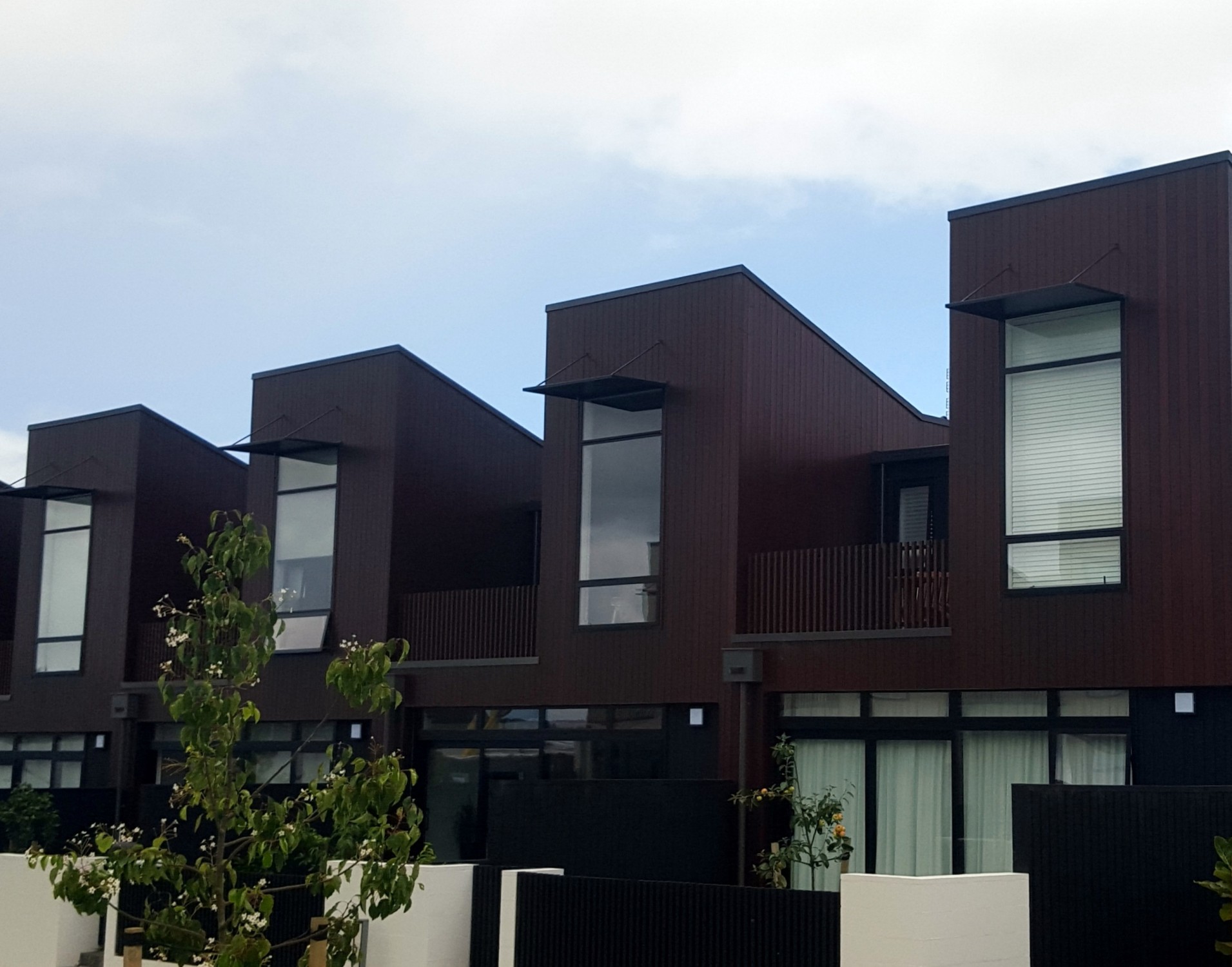 Cedar cladding is the same; it needs to be serviced or maintained from new. And when you do that, it will look great and be serviceable for years to come.
Also bear in mind that even though you only moved into your new home a few months ago, the cladding was likely installed 3-6 months before your new home was completed.
What type of servicing or maintenance is required?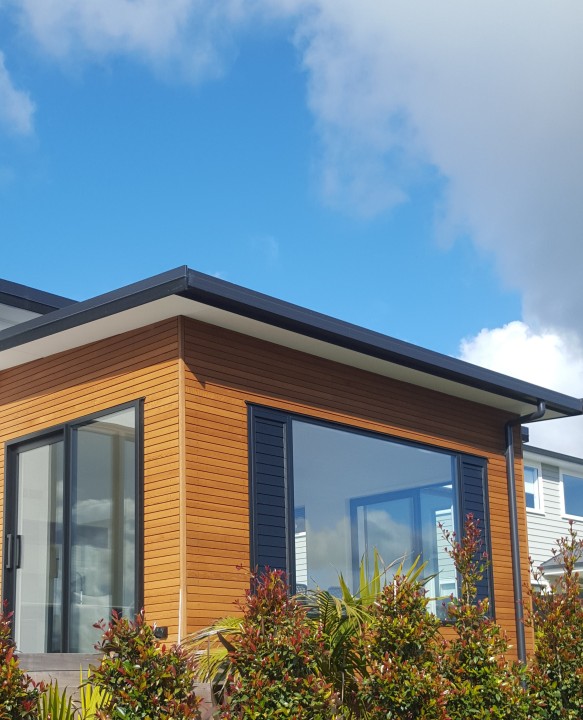 If the Cedar cladding on your home has been oiled, it will need a 'soft' wash and maintenance re-oil within 12-months of the initial oiling. This "top-up" coat will help replenish the Cedar's natural oils and anti-fungal properties, help consolidate the colour tone, and ensure that all exposed surfaces have a level of protection against the elements.
After this, the retreatment times will be between 3-5 years depending on the timbers' exposure to the elements. Areas exposed to the sun and prevailing weather will need re-treatment more often than the protected and southerly sections of cladding. The good thing is that wood oil is only applied 1 coat at a time, and this leads to a significant savings in labour costs.
A pigmented wood oil provides UV protection. Without this the timber is exposed to the sun's harmful rays and will start to 'silver off' in an uneven manner.
For stained Cedar cladding you will want to start your maintenance with a "soft' water wash soon after you move into your new home. This will remove any accumulation of dust and dirt from the construction process and give you an opportunity to inspect the cladding more closely. Then you can expect to get at least 2-5 years protection from the timber stain coating. If, however, you start to notice any fading of the colour, oxidation of the stain, or that the timber doesn't bead water or darkens significantly after getting wet, it will require re-staining. Normally this process requires a light chemical wash and then the application of 2 coats of timber stain.
Apart from maintaining the retreatment with wood oil or a timber stain, one of the best maintenance things you can do is give the Cedar cladding a refreshing water-only wash-down every 6-12 months using your garden hose. This will wash off the dirt and dust and help prevent mould spores settling on the timber.
This regular wash-down is particularly important if you are close to a main road, on-going construction, agricultural zone, or are in a coastal area.
Other important maintenance considerations.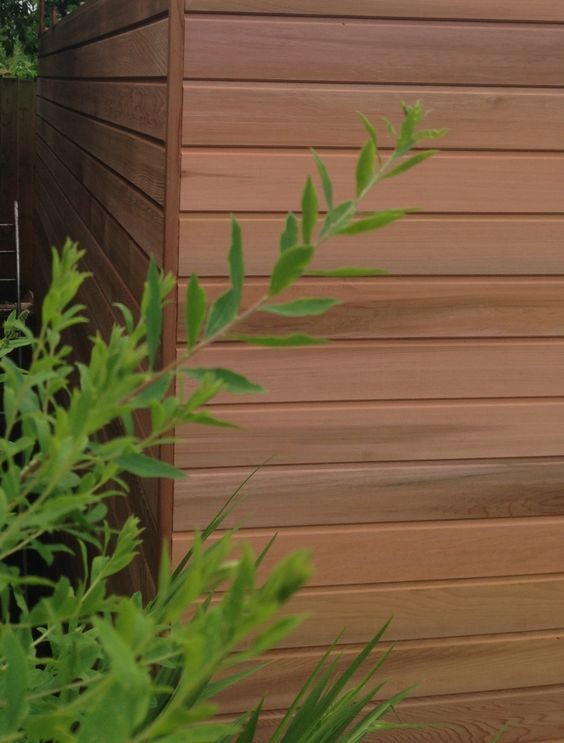 It is a good idea to keep planting well away from the Cedar cladding to ensure that the plants don't rub the surface treatment off the Cedar, or trap moisture in the timber. Also ensure that the cladding is not touching the ground or coming into direct contact with decking, etc.
It is important to avoid 'bleach' type cleaners, not only on the cladding but also on the windows, as they will cause streaking or staining of the Cedar. You should not use a brush or wipe oiled cladding as this will rub off the surface oil and colour pigment.
Unless you have had training in washing Cedar, it is never recommended to use a pressure-washer to clean Cedar cladding or garage doors. Even a low-pressure jet of water can remove the protective coating and damage the timber.
By maintaining the Cedar, you will not only protect the timber and ensure the integrity of the cladding, but you will also maintain the appearance of your new home and add to its value.
* Some build warranties and products may require re-coating earlier than this. So make sure you check both the build warranty and product specifications.
If you are not sure about any of these matters, contact us for some advice.
Learn more about what care should be taken for your Cedar by reading our article Why Cedar Needs Special Care to Maintain Good Looks and Value.