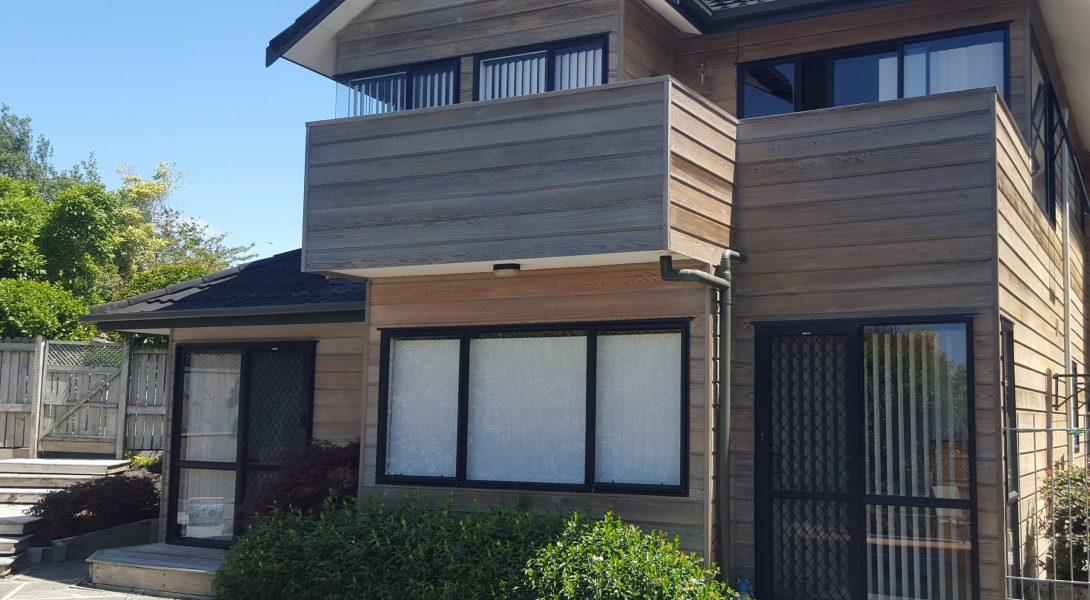 You have invested wisely in putting Cedar timber on your home, but to protect that investment and keep the Cedar looking great we recommend that:
(1) You keep it clean by giving it a gentle hose down at least once a year. This will remove the dust and other contaminants that discolour the Cedar and retain moisture. Don't use a water blaster or bleaching chemicals, just a normal garden hose.
(2) Ensure that you maintain the stain or wood oil surface treatments. Depending on the exposure to the weather and sun most homes will need re-coating with stain or re-treating with wood oil every 3-5 years. Re-coating not only keeps it looking fresh and smart, but also ensures that you have a water repellent surface coating protecting the Cedar.
(3) Get professional advice on what to do to treat your Cedar. We see too many cases where the uninformed give advice that causes problems that are harder and more costly to rectify than seeking help from a specialist in Cedar maintenance.
If you follow the above steps you will get good results from your Cedar, maintain the appearance of your property, and add value to your home.
If you are not sure about any of these matters, contact us for some advice.
Learn more about what you can do to maintain the Cedar on your home by reading our article What You Need to Know about Caring for the Cedar on Your New Home.