Although Cedar and timber are great building materials that add value and beauty to your property, they are not no-maintenance materials. New Zealand weather conditions expose the timbers and cladding on your property to rain, heat, and UV light. Added to this are the effects of prevailing winds and sea air for coastal properties.
"The main threats to your Cedar and timber structures are:
UV rays from New Zealand's harsh sun, and rain
A build-up of dust, dirt and salt air contaminants
Plants trapping moisture in the timbers or rubbing off the surface
treatment
Moisture entering into the timber through unprotected surfaces or
from contact with the ground or other structures
Incorrect use of the water blasters and bleach style cleaners, and
Delayed maintenance"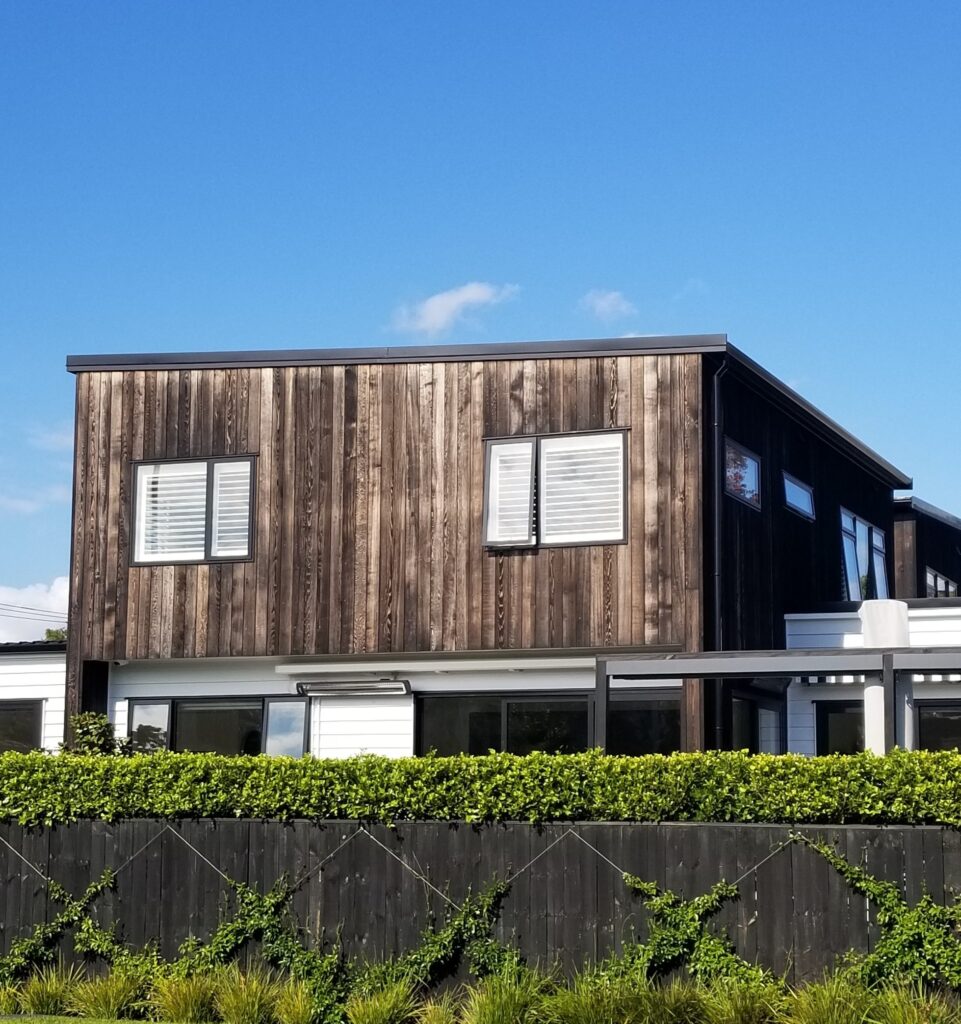 When the surface treatment (oil or stain) of your timber and Cedar cladding begins to fade and oxidise, it is starting to lose the pigments that provide the UV protection for the timber. This will result in a breaking down of the treatment and the deterioration of the timbers and appearance of your property. The effects of timber absorbing moisture, and then drying from the sun, will cause cupping, warping, and eventually the splitting and pulling away from the fastenings.
Another sign that maintenance is needed is the appearances of spots or blotches. These are moulds, which may be black, white, red or green. In extreme cases you will have lichens or moss growing on the timber or cladding. Where the timber is constantly exposed to moisture you may even have timber rot.
This can be prevented by following a regular maintenance program that will maintain, protect, and preserve the cladding or timbers of your property. The added benefit is that this program will work to enhance the beauty of your timber and add value to your property.
If you see signs that the Cedar on your property needs attention, contact us for a no obligation assessment and quote.
Learn more about what you can do to maintain the Cedar on your home by reading our article What You Need to Know about Caring for the Cedar on Your New Home.