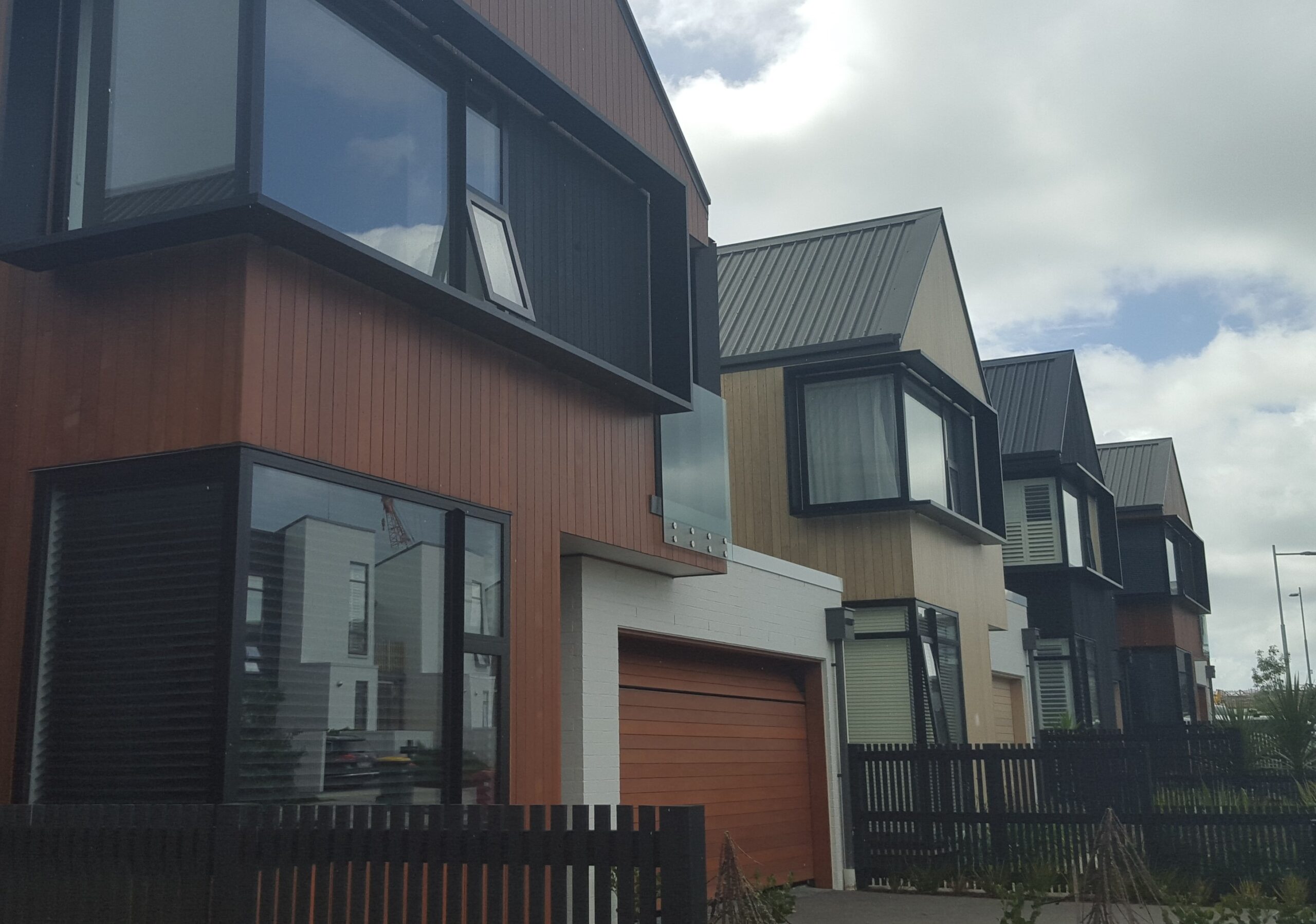 When taking possession of a new Cedar clad home, you expect that it will be maintenance free for some time.  However, if it is not up-to-standard or there are defects, that maintenance free period will be shortened considerably.
What do you need to look for?
(1) Cedar cladding should be protected by a timber stain or wood oil. For that to happen the product used needs to be properly applied in the first place. Look for an even colour tone on the boards. While you want to be able to see the natural patterns and grain of the Cedar, the stain or wood oil treatment shouldn't be patchy or faded. Make sure that the stain or oil treatment has been applied evenly and that you have protection for your Cedar on all exposed surfaces. Pay close attention to the joins and grooves in shiplap cladding.
(2) Check for marks, dust or dirt that are under the surface of the stain or oil treatment. If the Cedar hasn't been cared for during the build, or not properly cleaned before treatment with stain or oil, these marks could become unwanted permanent features on your valuable Cedar.
(3) Ensure that the Cedar timber doesn't come into contact with the ground, landscaping, the window and door flashings, or with the decking timber or other timber installation. If it does, it can cause moisture to be trapped and absorbed into the Cedar, and lead to early rotting of the boards.
(4) Look to see if there is any build-up of dust and dirt on the Cedar. Although new, your home has been part of a construction zone. Therefore, it may need a special "soft wash" to remove the dust and dirt that has built up.  We recommend a soft wash shortly after you take possession of your home, and then at least every year after that.
(5) Check what products have been used, and what the maintenance requirements are to ensure that your build and product warranties are valid. Some companies will require annual wash downs, and re-coating every second year. Knowing what products and colours have been used is important for warranty purposes and to ensure that the right processes and products are used to maintain the Cedar.
If you are not sure about any of these matters, contact us for some advice.
Learn more about what you can do to maintain the Cedar on your home by reading our article What You Need to Know about Caring for the Cedar on Your New Home.