Mistake 1: Thinking that Cedar is a no maintenance building material.
While Cedar is a great cladding material that will enhance the appearance and value of your home, it does require regular maintenance.
Cedar is low maintenance, not maintenance free.
Like any organic material, once we stop it from growing, left unprotected Cedar timber will start to deteriorate.  Any timber cladding that is completely left and never maintained will over time cup, warp, or split and eventually rot away.  On your home that needs to be avoided at all costs.
Mistake 2: Thinking that wood oil and timber stain are the same thing. 
Both oiling and staining the Cedar are effective ways of protecting your Cedar and enhancing the appearance of your property, but they work very differently.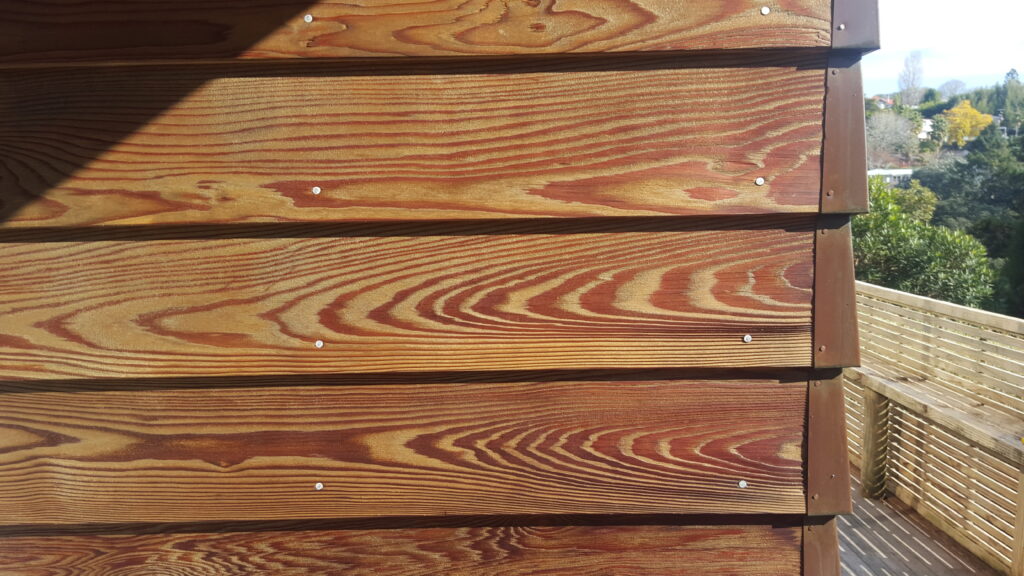 A wood oil (example above), such as Dryden WoodOil or Resene Wood-X, is absorbed into the Cedar helping to replenish the natural oils that are lost over time.  The oil sheds moisture away from the timber, thereby making it weather resistant.  Being a semi-transparent treatment allows the natural timber grains to show through. It is recommended that you use a pigmented wood oil which allows for colour choice, a more even colour palette, and adds a level of UV protection.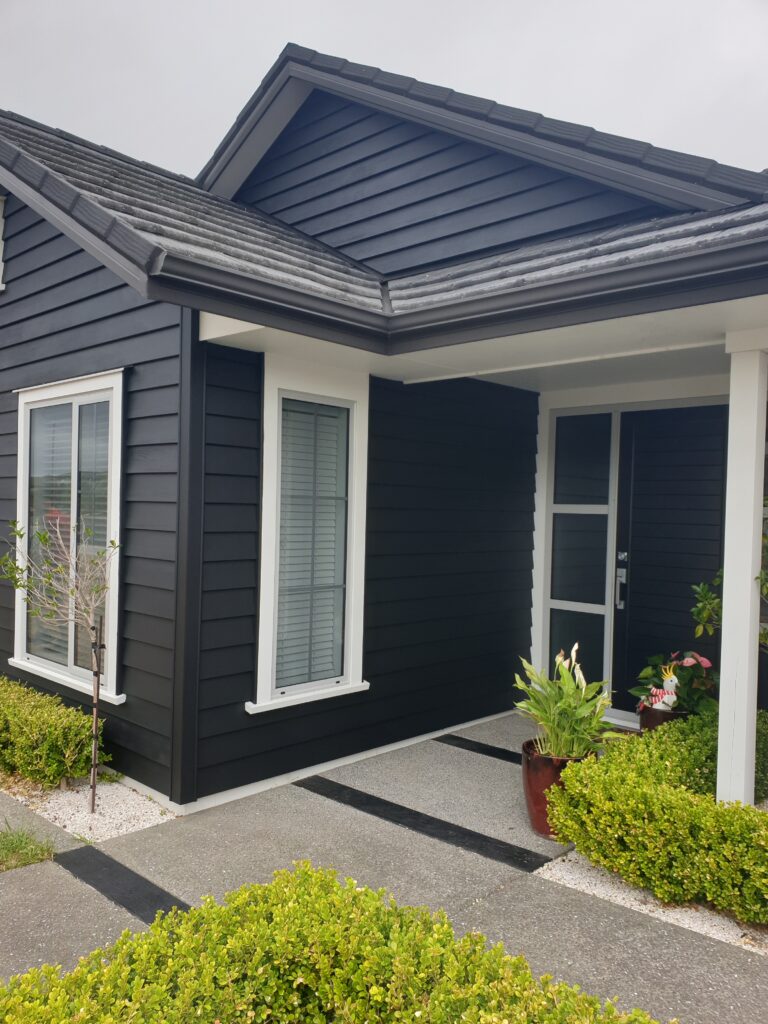 Timber stains (example above) are 'film forming' and sit on top of the timber and provide a protective barrier to the elements.  They protect the timber by forming a membrane between the timber and the elements. They are also initially semi-transparent, but depending on the product used, may become opaque after repeated applications.  Normally 2 coats of stain are required for each re-application.
See Oil Verses Stain on our website.
Mistake 3: Thinking that a wood oil treatment or timber stain will last as long as paint.
Both timber stain and wood oil are the recommended protective treatments for Cedar timber.  Both require regular re-treatment to ensure that the Cedar stays protected.  While a painted weatherboard may be protected for 10-12 years, on an average the re-treatment times for stained or oiled Cedar are between 3-5 years depending on the exposure of the cladding to the elements.
Mistake 4: Thinking that you can save money by putting off maintenance.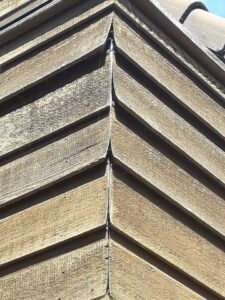 Unfortunately, this is not the case.  Putting off regular and timely maintenance won't save money.  It may actually cost you more.
Left unprotected the Cedar timbers will start to silver-off as the UV rays damage the polymer bonds within the timber surface.  If not protected, the wood cells will become faded and loose, subsequently eroding the wood surface.  As moisture enters the timber and then is evaporated away, the timbers will start to cup, pull away from the fastenings, become brittle, and eventually split.  If this happens, rather than just maintenance, replacement of the cladding will be required.
Mistake 5: Getting bad or misinformed advice on how to care for the Cedar.
Those that have less experience in maintaining Cedar may tell that Cedar doesn't require any maintenance, and that you can just let it silver-off.  Or they may recommend that you paint it to reduce the maintenance required. (See Why Painting Cedar is Not such a Good Idea) Our experience as Cedar maintenance specialists tells us that this is not true.  Your Cedar cladding will perform and look the best if it is properly maintained, and that maintenance is an investment in the future value of your property.
Good News for Cedar Homeowners
With regular maintenance your Cedar cladding can last indefinitely.  As specialists in Cedar maintenance, we can guide you through the process so that you avoid the mistakes mentioned above.
If you are not sure about any of these matters, contact us for some advice.
Learn more about what you can do to maintain the Cedar on your home by reading our article What You Need to Know about Caring for the Cedar on Your New Home.